A new era will begin for LSC in early 2023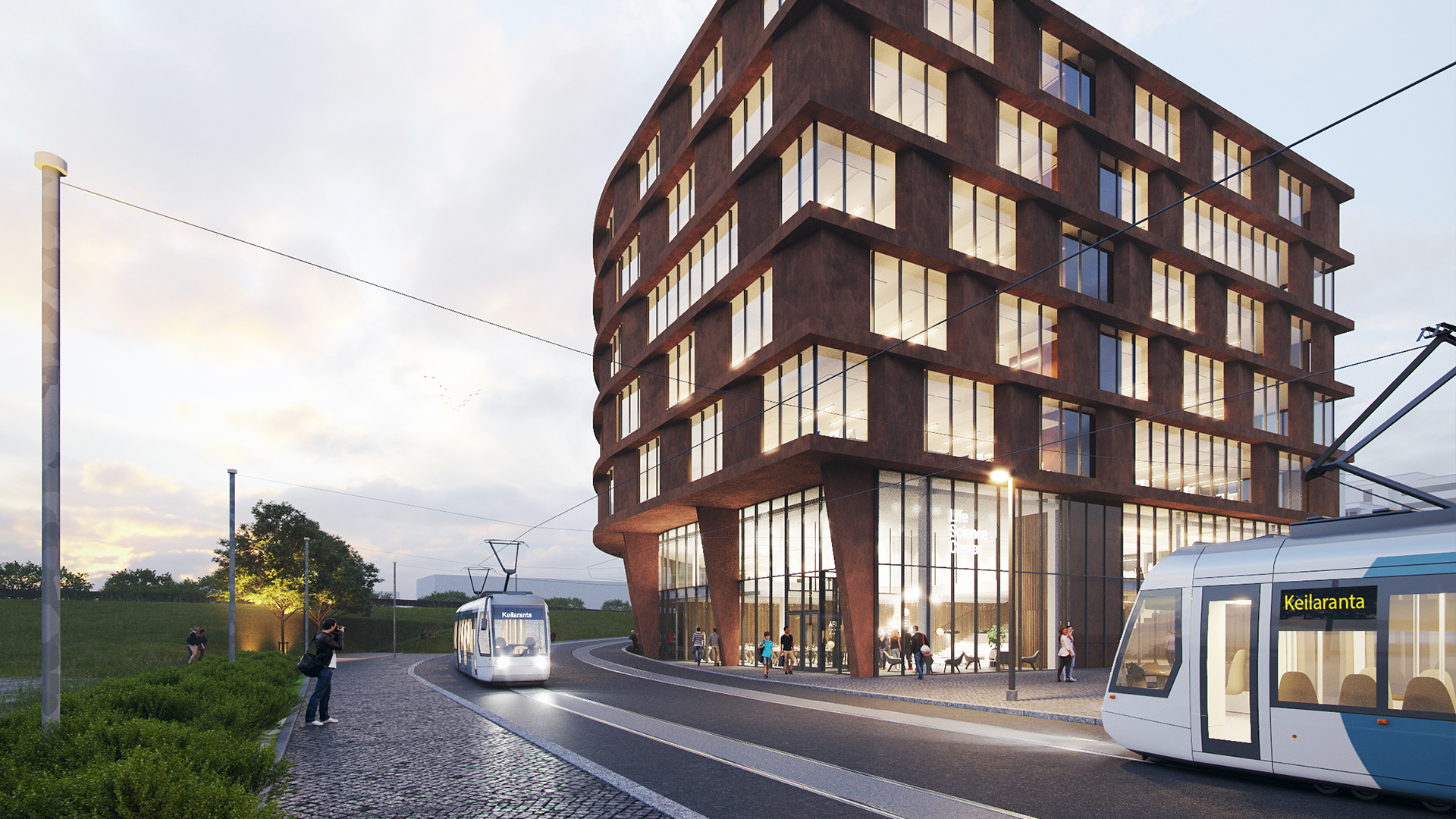 New Property
At the beginning of 2023, we will enter a new era with the completion of our 8,000-square-metre expansion right next to our current premises. After that, a total of 40 world-class life science and technology companies and 1,700 world-class experts will be working in LSC. Our mission is to ensure that they all feel at home and welcome.
We believe that wellbeing at work is a key pillar of happiness, enabling us to be creative, efficient and happy in our everyday lives. Our mission is to continue to offer the best possible conditions for every single person working in our premises, whatever their position or job description.
Just like our existing five buildings, the seven-storey expansion to be completed in early 2023 will also be an ultramodern property where special attention is paid to not just tracking energy and water consumption, recycling and waste sorting, but also lighting, air quality, materials, minimising food waste, and plentiful daylight and plants. Our starting point is always to minimise LSC's carbon footprint. Our corporate responsibility approach is based on the sustainable business principles defined by the United Nations. Therefore, we also encourage everyone working in our premises to cycle to work, use the stairs and otherwise maximise their physical activity, as well as to use public transport. All our premises can quickly and easily be adapted to our tenants' needs.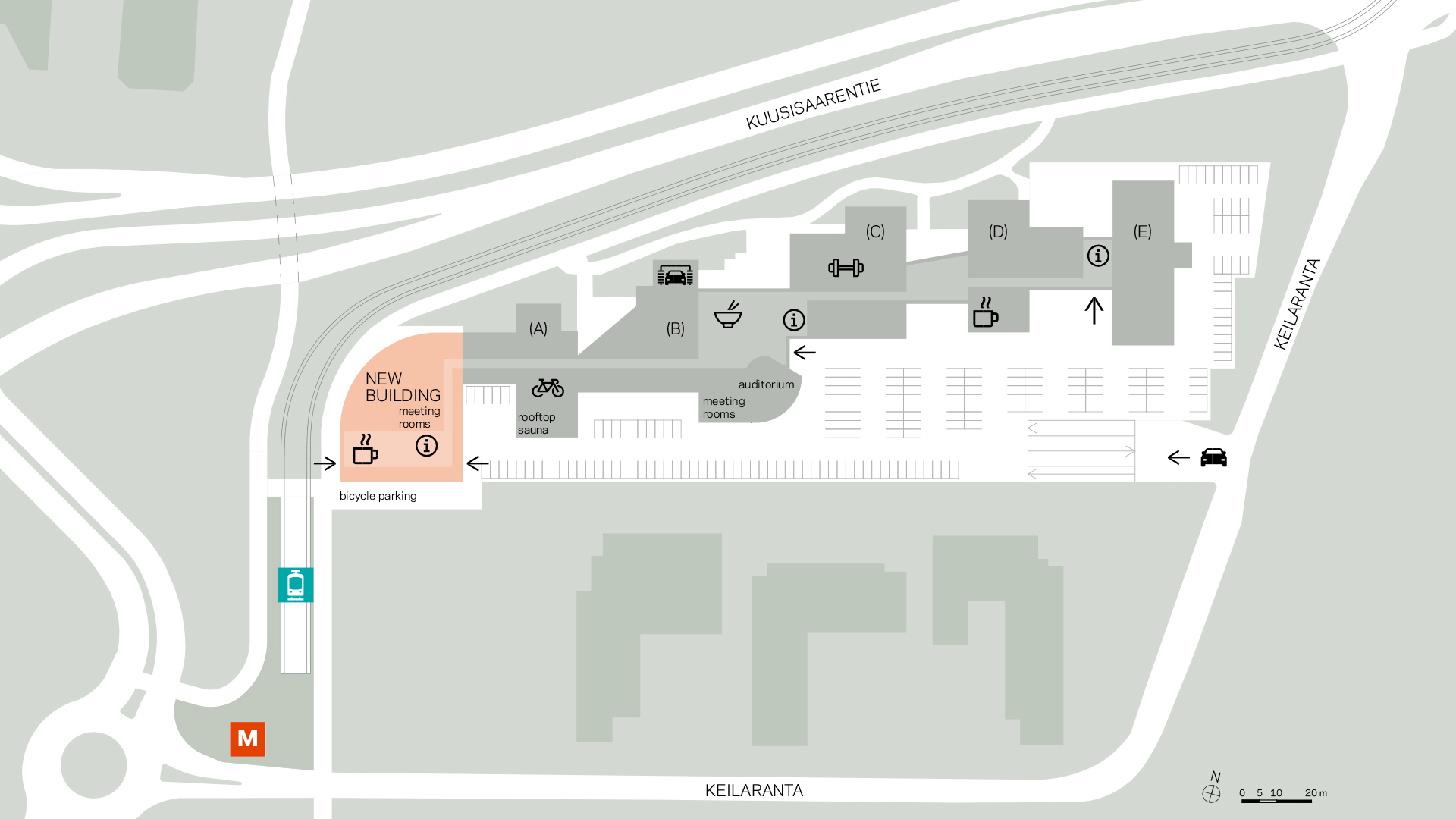 All our existing services will naturally also be available for our new tenants. In addition to first-class restaurant, catering and reception services as well as meeting and entertainment facilities, we also offer indoor bicycle parking, a car wash, dentist, hair salon, massage, laundry, gym and plenty of shower rooms.
LSC is located at the heart of the largest technology cluster in the Nordic region, right by the sea and nature in Keilaniemi, Espoo. We are easy to reach and effortless to leave. The metro ride to central Helsinki takes 11 minutes. Public transport services will further improve once the Jokeri Light Rail Line, currently under construction, will be operational in 2024. Its Keilaniemi stop will be right by our main entrance.
But even though our neighbours include Aalto University, hundreds of start-ups and other innovation companies to network with, a world-class art museum and the headquarters of global companies, nature and the calm it brings will remain a key element of LSC's unique identity. Enjoying a sea view from the office also promotes wellbeing at work.
The LSC will continue to be an ideal place from which to change the world. Welcome!
Numbers
2023
Estimated completion