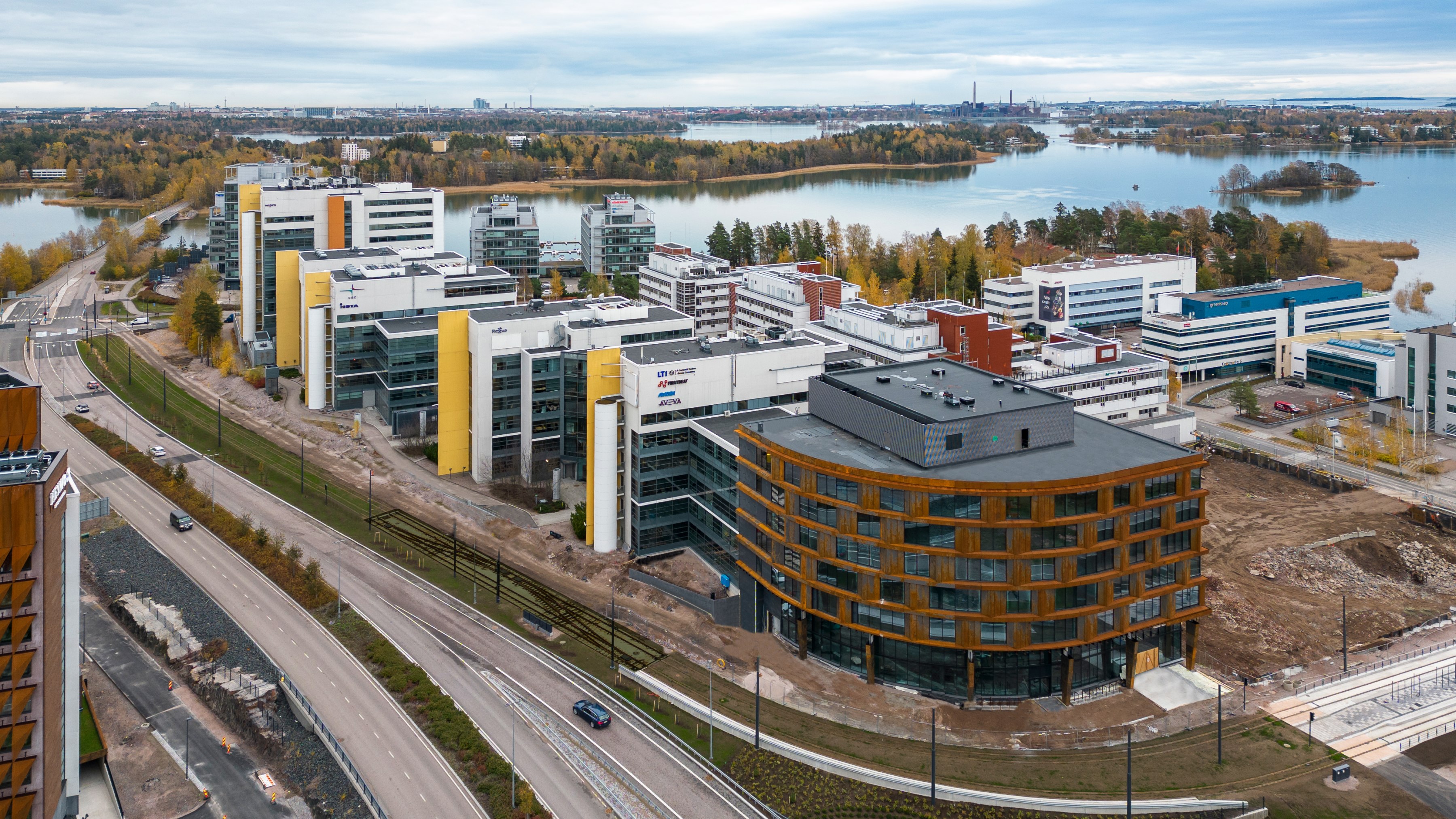 Easy to reach and effortless to leave
LSC is located in Keilaniemi, Espoo, by the sea and in the midst of the largest technology cluster in the Nordic region. Central Helsinki is only a short metro ride away.
on foot to the Keilaniemi metro station
by metro to central Helsinki
by car to Helsinki Airport
by bicycle to central Helsinki
How to reach us
The metro ride to central Helsinki takes 11 minutes. Both the M1 and M2 lines of the Helsinki Region Transport (HSL) stop in Keilaniemi.
The HSL buses running between Helsinki and Espoo stop right by our main entrance.
Public transport and private car connections are fast to both central Helsinki and Helsinki Airport.
Easy access by bicycle and electric scooter, with indoor parking provided.
Espoo Western Metro will extend to Kivenlahti beginning 2023.
From 2024, you can also easily reach us by Light Rail, once the new Jokeri line is completed.
Arrival
Guest reception and registration is located at our main entrance at Keilaranta 14 C. Please note that there is only limited parking space available and there is parking control in the area. You can most conveniently reach us by metro, other public transport, bicycle or electric scooter. You are welcome to drop by, visit or stay.
What is the Jokeri light rail line?
The Jokeri Light Rail Line is a 25-kilometre long express light rail service currently under construction between Itäkeskus, Helsinki and Keilaniemi, Espoo. The new line will further improve connections to northern Helsinki and other parts of Espoo. The Jokeri Light Rail stop will be located right by the LSC main entrance. Service will commence in 2024.