A new era will begin for LSC in March 2023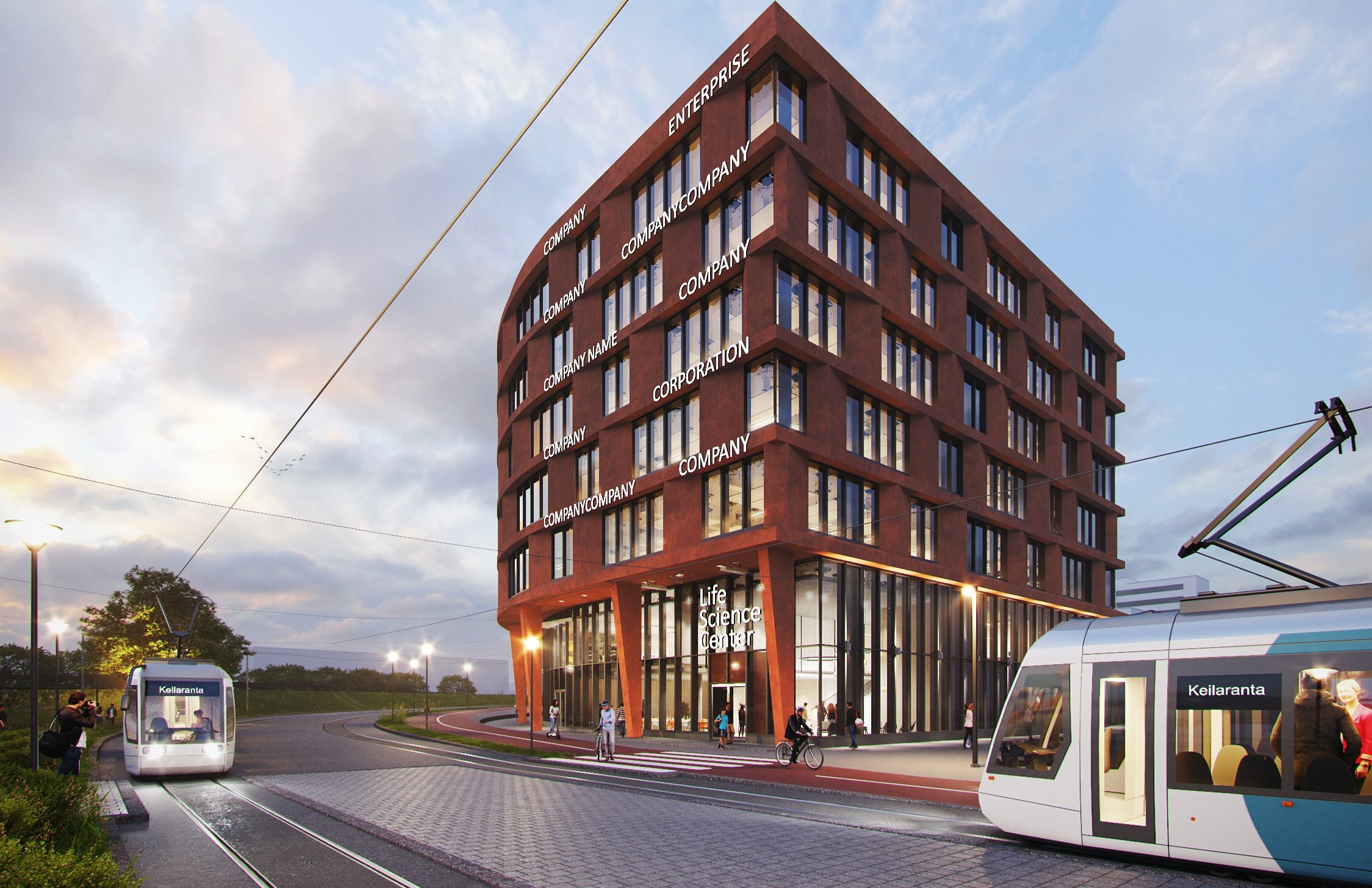 Extension
Ultramodern New Building
In March 2023 we will enter a new era with the completion of our 8,000-square-metre extension right next to our current premises. By then, a total of 40 world-class life science and technology companies and 1,700 world-class experts will be working in LSC. The end result is a modern, healthy and safe working environment that supports business success and employees well-being.
All our premises can be customized according to the needs of each company and can be easily and quickly modified according to the wishes of our tenants. We want to provide an environment where work is smooth and people are motivated. A comfortable work environment is a competitive advantage that attracts the best professionals.
Energy efficiency and sustainability
Our starting point is always to minimize LSC's carbon footprint. Particular attention is paid to not only monitoring energy and water consumption, recycling and waste sorting, but also putting emphasis on lighting, air quality, materials, minimizing food waste, and maximizing daylight and the number of green plants.
Life Science Center and Keilaniemi offer versitile services
All our existing services will naturally be available for our new tenants. In addition to first-class restaurant, catering and reception services as well as meeting and entertainment facilities, we also offer indoor bicycle parking, a car wash, dentist, massage, laundry service, 24/7 self-service-shop, occupational healthcare center, a Recover Studio equipped gym and plenty of shower rooms.
Evolving technology hub and great location
Life Science Center is located at the heart of the largest technology cluster in the Nordic region, right by the sea and nature in Keilaniemi, Espoo. We are easy to reach and effortless to leave. The subway ride to central Helsinki takes 11 minutes. The subway extension to Kivenlahti will be ready in 2023. Public transport services will further improve once the Jokeri Light Rail Line, currently under construction, will be operational in 2024. Its Keilaniemi stop will be next to our main entrance.
Our neighbors include Aalto University, hundreds of start-ups and other innovation companies to network with, a world-class art museum and the headquarters of global companies. However, nature and its tranquility play a key role in LSC's unique identity. Enjoying a sea view from the office also promotes well-being at work.
The LSC will continue to be an ideal place to change the world. Welcome!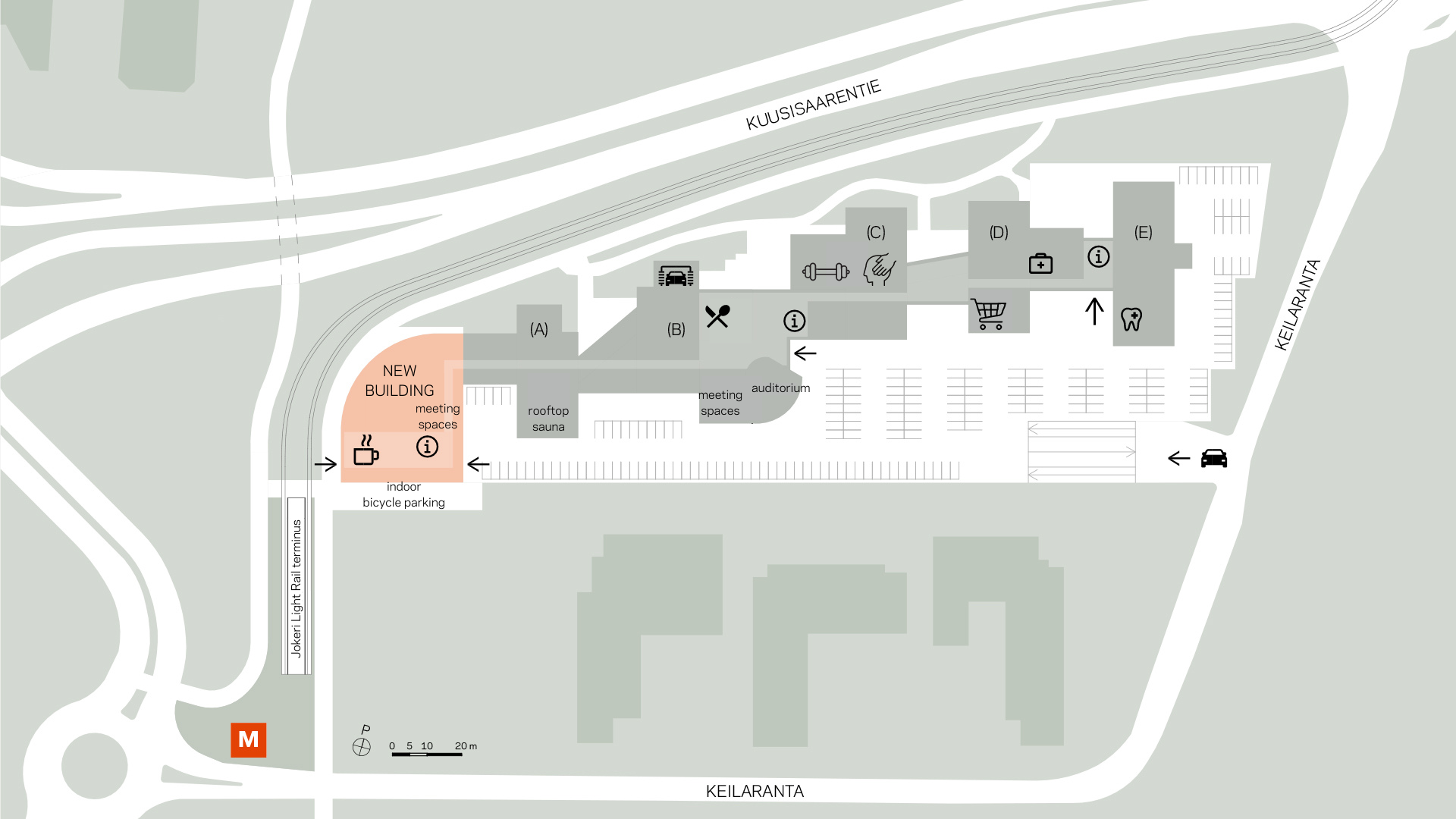 The community of top experts will soon be bigger than ever
After the completion of the new property, we will house some 40 life science and technology companies with approximately 1,700 top experts.
Join us to build a better tomorrow together!
Numbers
2023
Estimated completion
Available premises
Property
Area
Floor
Availability
C-building
124 m2
Ground floor
Immediately
D-building
120 m2
Ground floor
Immediately
D-building
294 m2
Ground floor
Immediately
D-building
798 m2
2nd fl., 3rd fl., 4th fl., 5th fl.
Immediately
D-building
576 m2
6th fl.
Immediately
D-building
241 m2
7th fl.
Immediately
E-building
798 m2
5th fl.
Immediately
New building
1144,5 m2
5th fl., 6th fl.
Spring 2023
New building
313 m2
Ground floor
Spring 2023
New building
416 m2
1st fl.
Spring 2023
Contact
Johanna Paganus
Business Park Manager
johanna.paganus@newsec.fi
+358 50 464 4300