User-centric extension ensures user comfort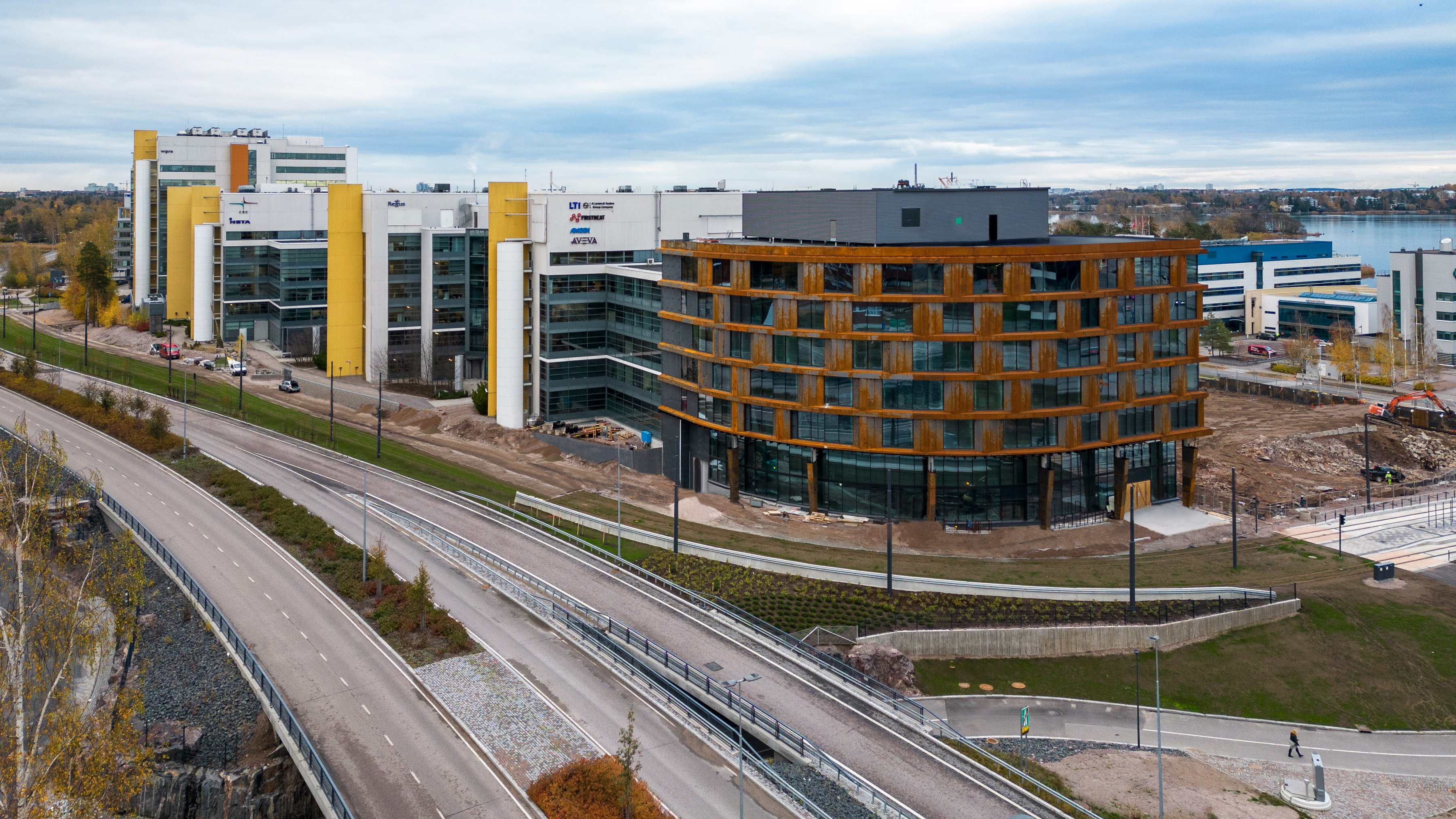 High-quality user experience is at the core of Life Science Center's new extension. The goal has been to resolve key aspects that improve user comfort in advance and before commissioning the building. The new office building with excellent interior conditions and acoustics will open on March 2023.
The guiding principle for Niam, the developer of the new extension, has been to use their accumulated user experience in the solutions employed in the new building. For office buildings, user feedback is typically about indoor air and poor acoustics.
– The most common topics in office user feedback are cold, hot and noise. When these are taken care of, an office building can better serve its users. This is why the challenges for the Life Science Center's new extension have been resolved in advance, says Isto Okonhovi from Niam.
Qualifying for the highest indoor air classification 'S1'
For cooling and heating, the new extension's indoor air classification is 'S1', the highest classification available. This classification employs much stricter limits for cooling and heating compared to the S2 indoor air classification typically used in office buildings. In practice, the classification specifies how cold or hot a building's interior is allowed to get.
The S1 indoor air classification in the new extension is achieved with large-sized building services engineering and building automation. The indoor air sensors in the building services engineering 'sniff' the conditions in real time, optimizing temperature and ventilation. The highly efficient cooling system used in the new extension ensures user comfort even on hot days. Windowpanes that only allow 25% of the solar energy to pass through also help ensure thermal comfort. Lightly tinted special windowpanes also prevent glare and reflections on computer screens while maintaining full view to the ocean without the use of curtains.
And lighting is also user-friendly and energy-efficient, with the smart lighting system adjusting brightness based on light conditions. The LED lighting works with motion sensors, increasing energy-efficiency.
– Quite simply, the quality of cooling in the new extension is better than in 99% of office buildings. Through increased use of building services engineering and investing in building automation, we ensure excellent interior conditions for users, Okonhovi continues.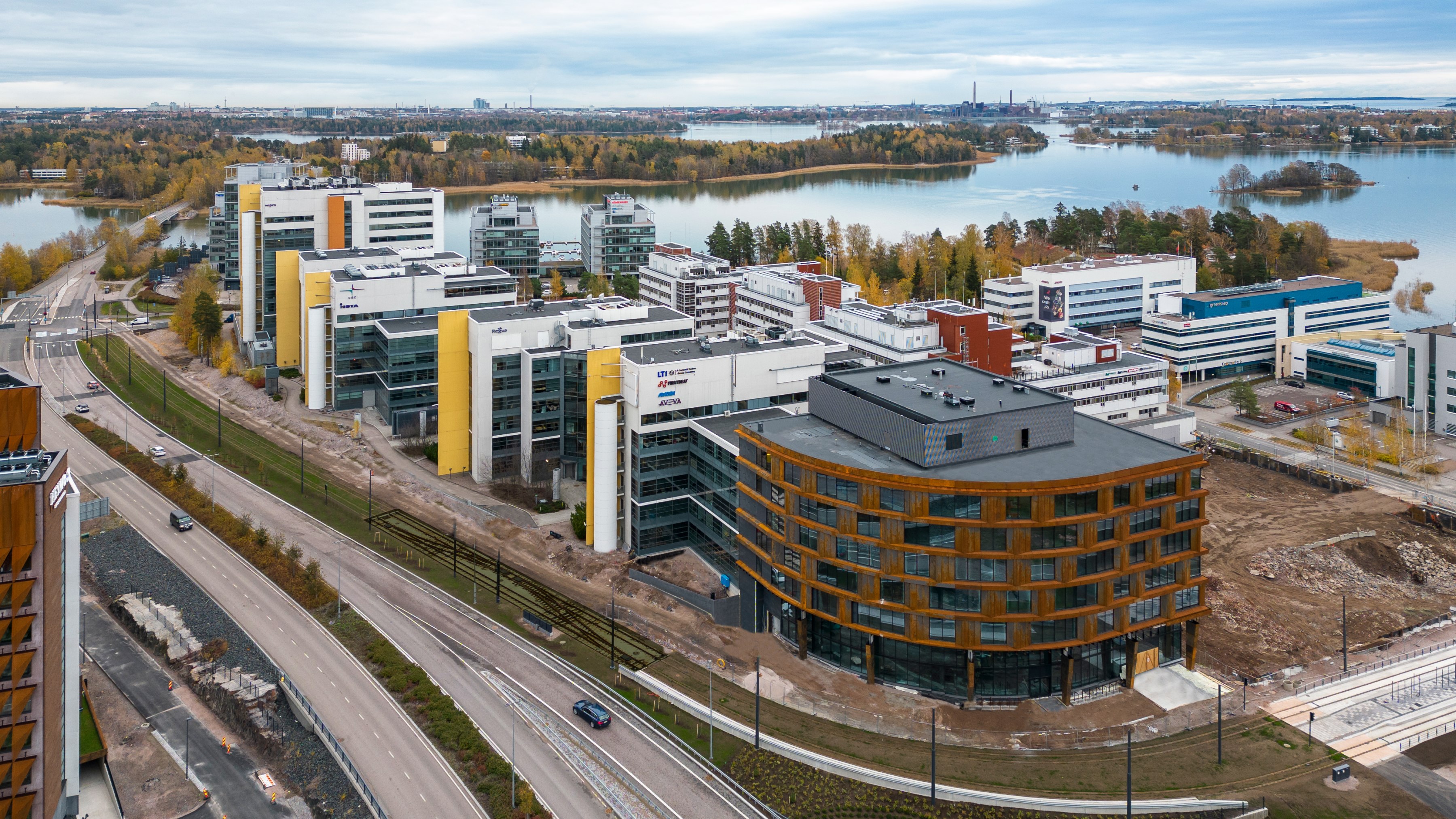 High-quality acoustics through high-quality construction
High-quality interior acoustics is another key aspect that ensures user comfort. The goal is to provide users with facilities where noise does not carry through interior walls or between floors. Acoustic minimum values have been specified for various wall types. The minimum values are higher to begin with compared to regular interior walls.
High-quality acoustics are possible because all interior walls are plasterboard walls built on-site without any irregularities, which are hazards for building acoustics. The interior walls are also thicker than usual. Once the building is completed, acoustics measurement is conducted, ensuring that the goals are met.
– We believe it is important that customers get the experience they want out of the facilities. We do not weaken the acoustics at the facilities by, for example, employing transformability, Okonhovi stresses.
Building automation takes the burden off people
Modern building automation is the third aspect that improves user experience in the new extension. It measures, for example, indoor and outdoor temperature, indoor air carbon dioxide levels, relative humidity, and water, electricity and district heating usage. For spaces with varying user capacity, such as meeting rooms, lobby and the café, the amount of air in the space is adjusted as necessary.
With automation managing interior conditions, user convenience and energy efficiency have also been considered. It has been a main design goal that those working in the building do not need to pay attention to the interior conditions nor adjust temperature or ventilation.
– We can already promise that S1-level interior conditions will be met, because the new extension is heavily packed with building service engineering and employs modern building automation. Everything simply works, without user input. The new extension and its services create conditions of exceptionally high quality for enjoyable time at the office, Okonhovi concludes.