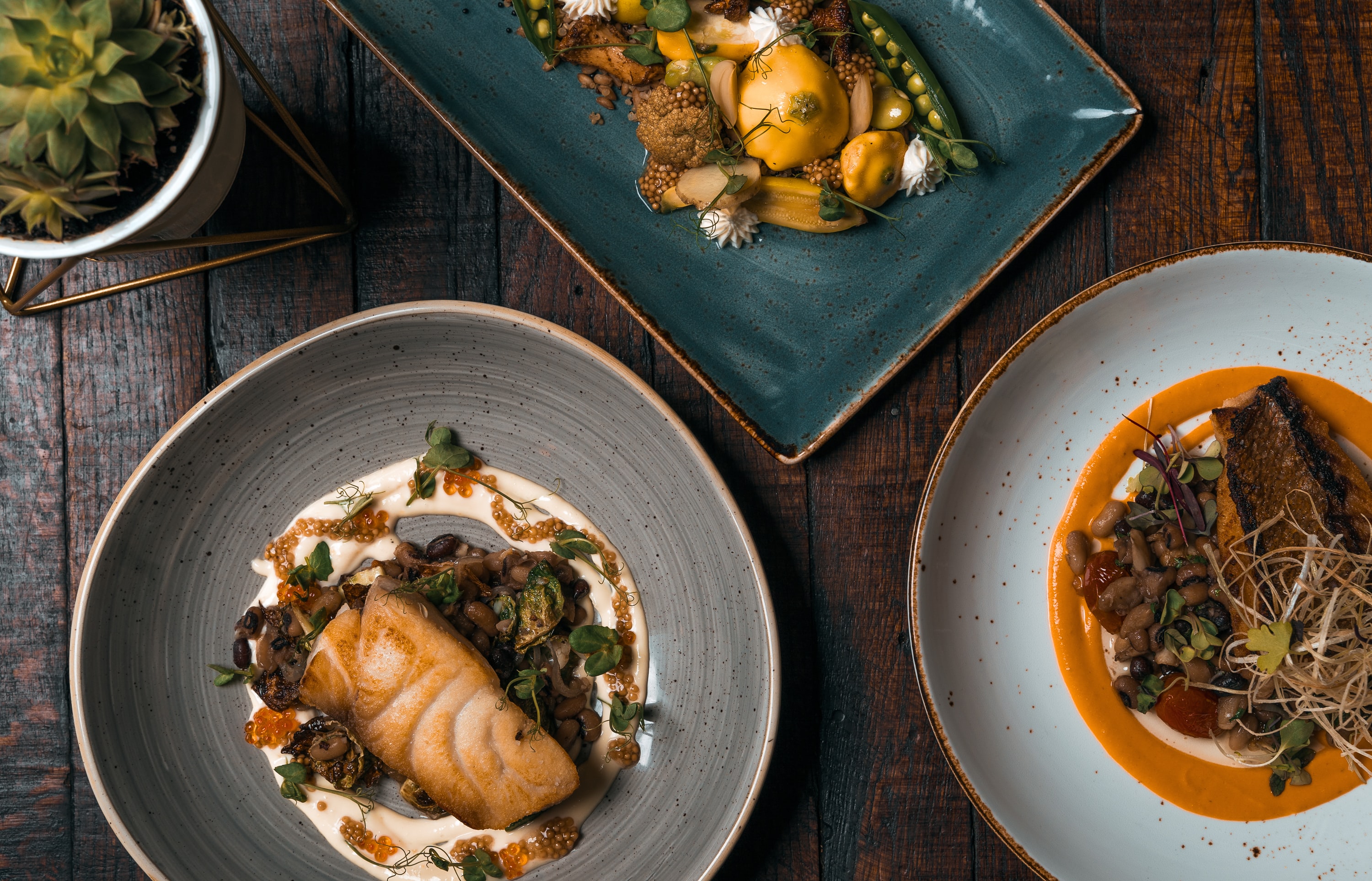 We aim to be a full-service house
We provide everything our tenants need. We strive to be as responsible as we possibly can.
Whether your company is large, small or huge, we want to be a full-service house for you. A relaxed, cosy and attractive place where even the longest working week does not seem endless and where everyone is welcome as they are.
In addition to first-class restaurant, catering and reception services as well as modern meeting and entertainment facilities, we also offer indoor bicycle parking, a car wash, occupational health care centre, dentist, hair salon, massage, laundry, gym and plenty of shower rooms.
We seek to provide all our services in the most responsible, ecological and energy-efficient way possible. That is why we encourage everyone to cycle to work, use the stairs and otherwise maximise their physical activity, as well to as use public transport.
We aim to become an even more central part of Keilaniemi, which is developing into an increasingly dynamic and urban area.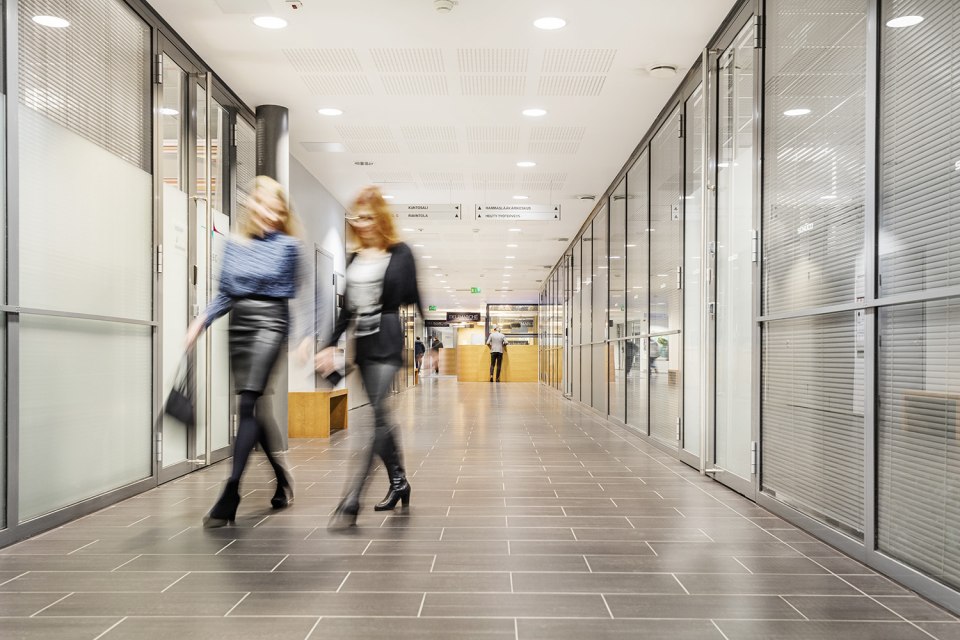 Services
Meeting rooms
Reception services
We are always a pleasure to visit
LSC's reception services and access control are managed by Securitas Oy. Our main entrance is at Keilaranta 14 C.
C building: +358 40 631 6375
E building: +358 40 643 1754
Property maintenance
Kiinteistöhuolto J. Partanen Oy
Fault reports 7 am to 3 pm: +358 50 418 9123, lsc.huolto@elisanet.fi
Hotline 24h: +358 45 134 6926
Parking and bicycle parking
With your own or a friend's ride to the destination
The guest car park is located right next to our main entrance at Keilaranta 14 C. Please note that unfortunately there is limited space available for guests and that parking control monitors the parking area.
The property has a parking garage for tenants. Bicycle parks can also be found when riding down the ramp to the hall. From the sheltered hall, you can conveniently move between all of the buildings. In the garage you can also find room for bicycle washing and a carwash service.
Safety
Security firm Securitas
LSC's security surveillance, arrangements and training are provided by security firm Securitas.
Alarm centre 24h: +358 020 491 2600
Gym
A wide range of equipment
Life Science Center's gym is located near our main entrance at
Keilaranta 14 C. We offer our tenants first-class equipment, free weights and attractive sauna facilities.
Our Service Partners
Restaurant Brilli and catering services
Life Science Center's restaurant and catering services have been provided for many years by Compass Group, a leading European food service company. Lunch is served in Restaurant Brilli on weekdays from 11:00 am to 1:30 pm.
Dentist
Oral Keilaniemi
LSC's wide range of dental services are provided professionally by Oral Keilaniemi. We offer fast and easy access to dental care.
Book an appointment: +358 10 400 3400 or keilaniemi@oral.fi
Carwash
Life Science Center Carwash
LSC's carwash services are provided by LSC Autopesu, which offers a full range of services from exterior and interior cleaning to changing tyres.
Opening hours: Mon–Fri from 8 am
Contact details: Keilaranta 16 B
Make a booking: +358 400 797 345
Laundry
EWS Helsinki
LSC's quick and nimble laundry services are provided by EWS Helsinki, offering a wide range of laundry services for all kinds of clothing.
Pick-up from LSC on Thursdays (during the exceptional period, on Fridays and only by separate order).
Pick-up point in the main lobby
Contact details: +358 10 420 6080 or ews@ewshelsinki.fi
Occupational health care centre
Reliable medical services without queues
LSC's occupational health care services are provided by ONNI, a leading Finnish social and health care company with wide expertise. We want to offer high-quality and empathetic health care.
Opening hours:
Contact details:
Bookings:
Massage
Haagan Hieronta
Trained masseurs Mirkka Huhtamäki (classic massage, sports massage and shiatsu) and Viktoria Manila (classic massage, sports massage and masticatory muscles massage) provide services at the Life Science Center gym every Tuesday. The services of osteopath Jarmo Siponen and physiotherapist Terhi Karttunen are also available on request.
Contact details: +358 45 220 9888 tai info@haaganhieronta.com
User services
Below you will find a link to the user guide and other services.